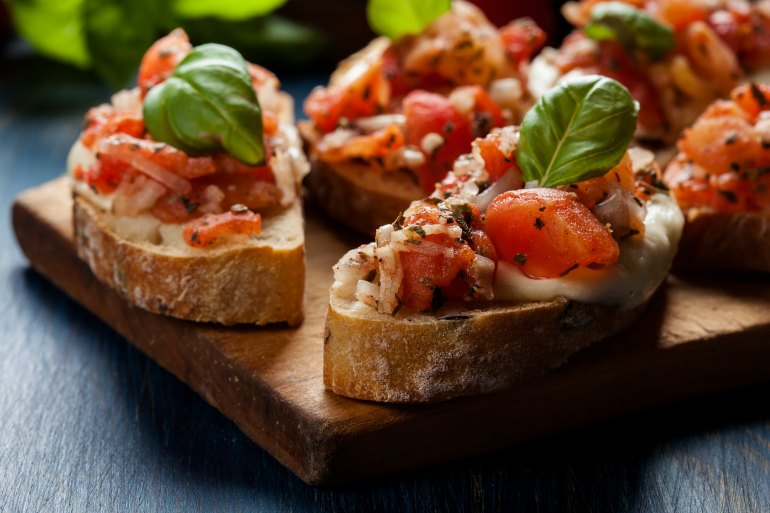 In a previous article, we wrote about how there are some summer vegetables that can still be started in July. By doing so, you create a bumper crop to enjoy even more summer bounties. Once your bumper crop has been harvested, you will have a plethora of fresh produce to use up and we wanted to share some of our favorite ways to use up the bounties of your garden.
Here are 7 delicious ways to use up your summer vegetable harvest!
1. Salads
Fresh salads are always a go-to summer meal. Whether it be a fresh tomato Caprese salad, heirloom bean salad, cucumber salad, or a salad made with fresh-cut ears of corn, you are bound to get lots of use out of your bumper crop.
2. Sauces
We love making a basic tomato sauce out of our bumper crop of tomatoes. We simply take two to three pounds of crushed tomatoes with onion and garlic and a little salt and pepper and allow it to simmer and the flavors to meld together and store it away for later use. This is the perfect base for tomato sauce, tomato soup, or even stew.
3. Salsa and Chutneys
Fresh tomato salsa is a perfect way to make use of your bumper crops. Many of you know your peppers will be outperforming many of the other vegetables growing because they love hot weather. So why not make good use of them.
Salsa
3 large ripe tomatoes, diced or one 14-ounce can diced tomatoes with their juice
1 small onion, finely chopped
1-2 jalapenos, seeds, and veins removed, and minced
3 garlic cloves, minced
1 handful of fresh cilantro, chopped
2 tablespoons lemon juice
1 tablespoon cumin
salt and pepper to taste
Another way to use up those tomato bounties is to make fresh bruschetta to add to crusty sliced bread. Here's the recipe we use.
Bruschetta
1/4 cup olive oil
3 tablespoons chopped fresh basil
3 to 4 garlic cloves, minced
1/2 teaspoon salt
1/4 teaspoon pepper
4 medium tomatoes, diced
2 tablespoons grated Parmesan cheese
1 loaf (1 pound) unsliced French bread
In a large bowl, combine oil, basil, garlic, salt, and pepper. Add tomatoes and toss gently. Sprinkle with cheese. Refrigerate at least 1 hour.
Bring to room temperature before serving. Cut bread into 24 slices; toast under the broiler until lightly browned. Top with tomato mixture. Serve immediately.
Chutney
Everybody loves a flavorful condiment to accompany their meal and chutneys are great for that! Chutneys are a savory condiment made from fruits, vegetables, and/or herbs with vinegar, sugar, and spices.
Here are some great chutney recipes from around the web:
4. Pickling
You can pickle most fruits and vegetables. The best way to start pickling is with a big batch of cucumbers or green beans. One of my favorite canning books is Balls Home Complete Book for Preserving and Canning and provides lots of great recipes or you can do some research online.
One of my favorite foods to pickle is pickled peppers. All you'll need is four tablespoons of pickling salt, two tablespoons of brown sugar, two cloves of garlic, 8lbs of peppers, and five cups of distilled (5%) white vinegar. Follow canning instructions and store for later use.
5. Freezing
Freezing is a simple preservation technique that allows you to easily retain the most taste and flavor from your crop. Chopped or whole, both fruits and vegetables are easily frozen. All you'll need is a package of freezer bags. You can freeze bags of the same thing, or mix and match your garden-fresh produce in interesting flavor combinations for easy side dishes. Before freezing vegetables, blanch and shock vegetables by boiling them briefly, drain, then plunge into ice water. Dry thoroughly. Freeze fruits and vegetables quickly by spreading them in a single layer on a rimmed sheet pan. Store in air-tight containers or freezer bags. Some vegetables do not have to be blanched before freezing. In fact, at our home, we like to freeze freshly picked tomatoes. Simply line a cookie sheet with wax paper and set washed tomatoes on it and add to the freezer. Once frozen, you can add to a gallon-sized freezer bag and add them back to the freezer for later use. When you are ready to use them, thaw them out and their skin comes off more easily.
6. Dehydrating
Dehydrated foods have been used for centuries to preserve the bounties of the garden for use during winter and times when food is scarce. What makes this food storage method so attractive is that it is cost-effective and uses food that you already have.
Many believe this preservation method is the safest, most affordable, and best way to preserve flavors of foods. The dehydration process removes moisture from the food so that bacteria, yeast, and mold cannot grow. The added benefit is the dehydration process minimally affects the nutritional content of the food.
In fact, when using an in-home dehydration unit, 3-5% of the nutritional content is lost compared to the canning method which losses 60-80% nutritional content. Additionally, important vitamins and nutrients such as vitamins A and C, carbohydrates, fiber, potassium, magnesium, selenium, and sodium are not altered or lost in the drying process. Therefore, the end result is nutrient-packed food that can be stored long-term.
It's easy to bulk up your emergency food pantry by dehydrating food that you have around you. With a meager $50 investment into a food dehydrator, you can:
dry vegetables for soup mix
dry fruits for snacking
fruit or vegetable leather
noodles
ground dehydrated vegetables for spice mixes
and even make crafts
Read more about the pros and cons of dehydrating food here.
7. Vinegar
Flavored vinegar is another way to preserve the season and make use of extra vegetables and herbs from the garden. We like to dehydrate or sun dry some of our tomatoes to add to our vinegar. Making flavored vinegar is easy! With this, all you need is a white wine vinegar or cider vinegar and some fruit or vegetables. Put them both into a mixing bowl and leave for about five days to ensure the vinegar is infused with the color and flavor of your fruits. Once it has been left to stand, strain the vinegar back into the bottle, and hey presto!
As you can see, there are lots of delicious ways to make use of your bumper crop. All you need to do now is get growing.
See you in the garden!