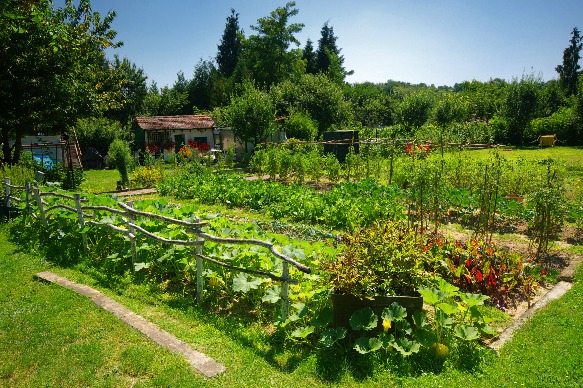 Gardening has been shown to be an excellent hobby for a person's both mental physical well-being.  Whether you have a small windowsill to decorate or a vast amount of land to tend to, the act of gardening on your piece of Earth can be a stress reliever in itself, but the garden that you create can bring you even more peace and help you stay healthy.
There are so many advantages to gardening.  If you decided to create a vegetable garden, you already know the reward of a crisp salad in those warm summer months made entirely of vegetables you've grown.  That gives you a sense of accomplishment and the flavor of homegrown food is hand down better.  If you've created a beautiful flower or herb garden, the sight of it is calming and peaceful while the scents alone could be stress relieving. Plus there's the added benefit of keeping your body in shape while tending to or weeding your garden.
In one study which compared reading to gardening, subjects were asked to perform a stressful task and then asked to either perform 30 minutes of gardening in their allotment gardens or 30 minutes of reading. While both groups experienced a decrease in stress, the gardeners experienced a significantly greater decline in stress (as measured by salivary cortisol, a stress hormone), as well as a full restoration of positive mood; the readers actually experienced a further decline in mood. Although reading should not be discounted as a stress reliever (everyone could benefit from reading more) there were a few clear reasons why gardening was a little better at injecting some much-needed peace into people's lives.
Sunlight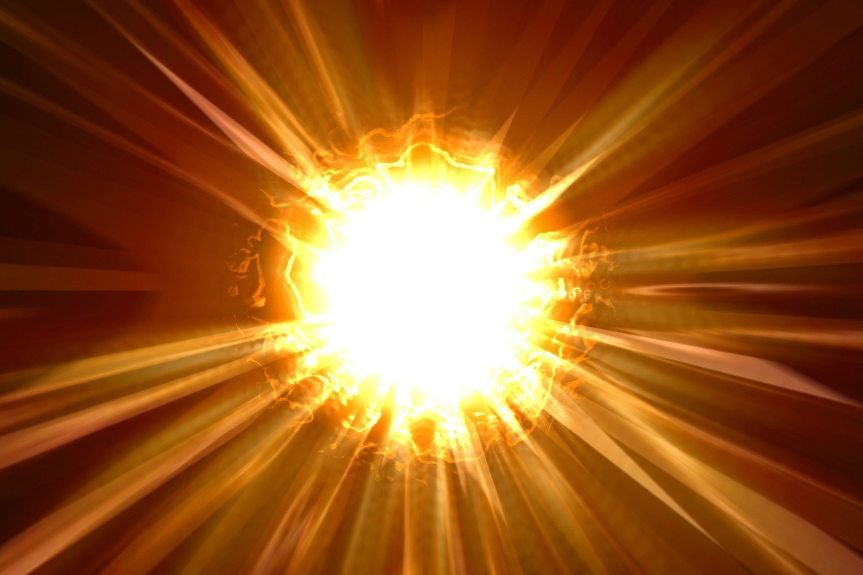 Being outside in the sun helps your body get an adequate amount of vitamin D.  So far, there is still no better way to get vitamin D than from exposing your skin to the sun.  However, if you have sensitive skin or sunburn easily, supplements may be needed instead. Do not get a sunburn, doctors agree that it is not good for you. On the other hand, if you can be outside in your garden for only a few minutes and get your daily dose of vitamin D.  Your body is designed to get all the vitamin D it needs by producing it when your bare skin is exposed to sunlight.  Large amounts of vitamin D3 (cholecalciferol) are made in your skin when you expose all of your body to summer sun. This happens very quickly; around half the time it takes for your skin to begin to burn. This could be just 15 minutes for a very fair skinned person, yet a couple of hours or more for a dark-skinned person. On top of that, getting enough vitamin D is a mood booster. If you're gardening outdoors, you've got your garden, some fresh air, and some vitamin D to all play together and relieve some major stress!
Creating Something Beautiful
The beauty of nature is a great stress reliever in itself. (Just think of how many times relaxation has been connected with pictures of stunning landscapes or recordings of nature's sounds.) Having your own piece of beauty available as a place for meditation, contemplation, and relaxation can provide quite a bit of relief from stress. It's all part of making your home a haven from stress.  Just taking a stroll through the beautiful wonders of nature can also help calm the mind and reduce stress leaving you with a feeling of peaceful wonder. Michael Posner, professor emeritus at University of Oregon who studies attention, says that our brains get fatigued after working for long periods of time, "particularly if we have to concentrate intensely or deal with a repetitive task." Taking a break may or may not help deal with stress during high-pressure times. And using that break to stroll through nature or spend time in your garden is even more beneficial.  Taking in the sights and sounds of nature appears to be especially beneficial for our minds. In fact, Dr. Marc Berman and fellow researchers at the University of Michigan found that "performance on memory and attention tests improved by 20 percent after study subjects paused for a walk through an arboretum. When these people were sent on a break to stroll down a busy street in town, no cognitive boost was detected."
Improved Physical Health
When you improve your physical health, you do not only get sick as often (and for as long), but your body is able to handle the stresses of life better too.  Gardening does help improve your physical well being almost as much as it does your mental well being. Being in the sun, as mentioned before, gives your body an adequate amount of vitamin D, which is not only a mood booster but an immune system booster as well. This helps your body fight illnesses and recover quicker if you do get sick. Gardening is also considered moderate to high-intensity exercise. According to the Centers for Disease Control and Prevention, you can burn up to 330 calories during just one hour of light gardening and yard work, which is more than lifting weights for the same amount of time. The National Institute of Health goes so far as to recommend 30 to 45 minutes of gardening three to five times a week as part of a physical fitness regimen. The National Heart, Lung, and Blood InstituteJust 30 minutes of moderate-level physical activity, such as gardening, a few times a week can also prevent and control high blood pressure. In fact, gardening scored a place on 's recommendation list for battling high blood pressure!
Gardening offers many benefits for both the mind and the body that can be difficult to get elsewhere.  It's a beneficial hobby that could potentially have even more benefits than those we've listed!  If you'd like to start a garden consider picking up some seeds and spending some time in nature today.  There's little chance that you'll regret it.