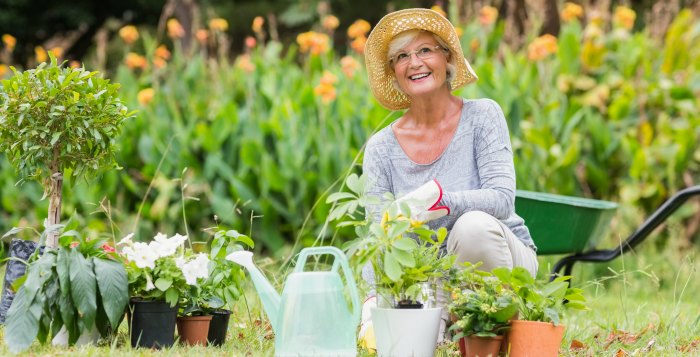 Let's just be honest for a minute. As much as we enjoy piddling in the gardening and tasting the fruits of our labor, learning some shortcuts along the way to cut down on time and sweat equity is always a plus. Over the years, I have stumbled on little gadgets or tools along the way that have made a profound difference in the way I grow my garden; and since caring is sharing, I'm passing on my finds to you.
Whether you are a seasoned gardener or a newbie, these are some great tools to have in your garden shed. Many of the items have ergonomic handles, and this makes a big difference in strenuous hand-held garden chores.
5 Must-have Garden Tools For the Lazy Gardener
While every gardener has their favorite tool, these are some of our personal favorite garden tools for the lazy gardener. And we all know that great tools make everything run more smoothly!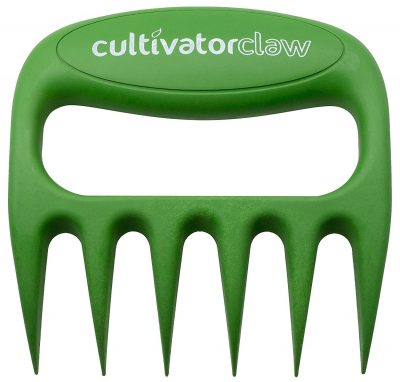 The cultivator claw has become my favorite go-to tool for gardening. The ergonomic design of this hand tool cuts down on arm fatigue and the sharp claws help to break up soil, mix seed potting formula, weeding and removing unwanted debris in your flower bed or garden. Plus, it's lightweight and easy to carry.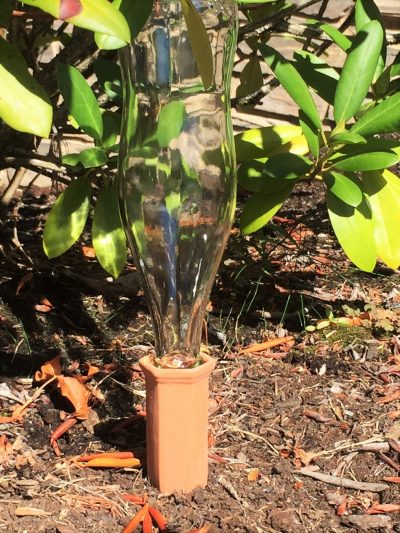 I love finding ways to reuse items and this is one of my favorites!  A 750 ml wine bottle reservoir can sustain your plant's watering needs for up to 14 days through a self-irrigation system that drips water when the soil gets dry. This is great if you want to go on vacation or to use during the hottest days of the year to ensure the soil does not dry out. In addition to these, I also have soaker hoses in the garden on timers and it's taken all the fuss out of watering. You can add them to your
container gardens
too!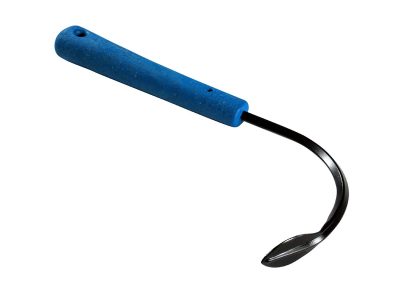 Weeding can be back-breaking work. Wouldn't it be nice to find a tool that will let you weed up close to plants without ripping them out? Well, now there is! The Cobrahead weeder gets right up to the weed to loosen it and helps you remove it. There is also a long-handled version that allows you to weed while standing up! Score! I can't say enough about how this tool has single-handedly changed the way I weed in my garden.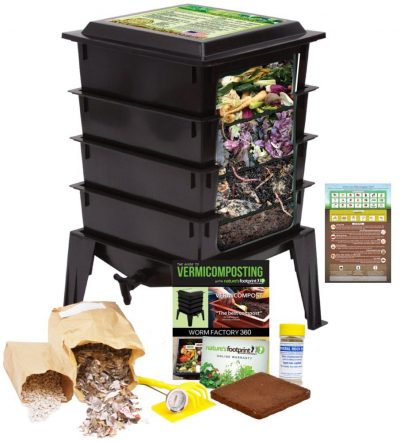 It can be expensive buying lots of compost at the garden store. The worm factory takes your trash and uses it to feed hungry red wiggler earthworms who will convert your kitchen scraps into nutrient-rich humus. We have two of these worm factories at our home and the worms have been happily munching on our scraps for years. Read more on natural ways you can
fertilize your garden with kitchen scraps
.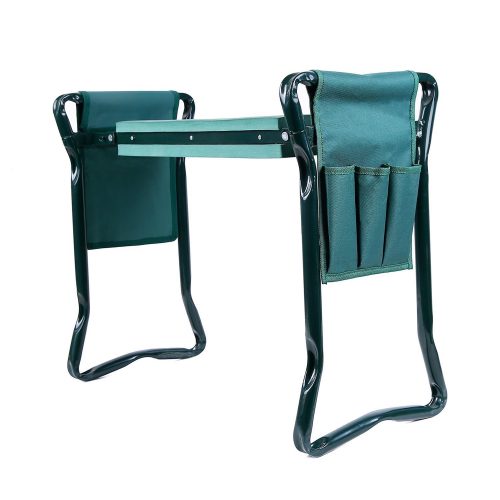 Our lazy gardener product list wouldn't be complete without a comfy spot to sit and work. I received this as a Christmas gift and love it! It's a kneeling pad to protect the knees and also converts to a chair for more prolonged gardening tasks. The simple design has two pouches on the side for tools and folds easily when you are ready to put it away!
These gardening tools will give you more time to sit and watch your garden grow. Think we missed something? What would you add to the list? Let us know in the comments.