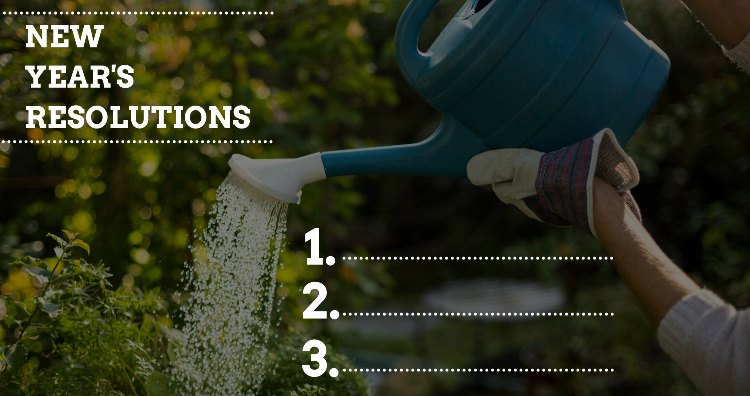 While we welcome in a new year, I like to take some time to reflect on the past and start dreaming of a better future. And, of course, I implement this into my gardening as well. While I have the best intentions to have a thriving garden, sometimes mistakes are made. These mistakes, although innocently made, caused me to be more mindful of my gardening habits and I've grown into a better gardener from them.
A new year is a fresh start. The slate has been wiped clean and you can put your best foot – or green thumb- forward! Before you put in your next garden, it's important to think about the goals you have for the coming growing season. And, now with the new year, comes new garden resolutions!
5 New Year's Resolutions To Get a Jump-Start on the Garden
These resolutions will no doubt inspire you to get into that gardening frame of mind and get growing! Some other garden goals you can add to your New Year's Garden Resolutions are to take a gardening class in the spring, add some fruit trees to your garden, or encourage beneficial insects and birds to feel welcome by adding bird baths and flowers like coneflowers, roses, lavender.
Happy New Year, Friends!