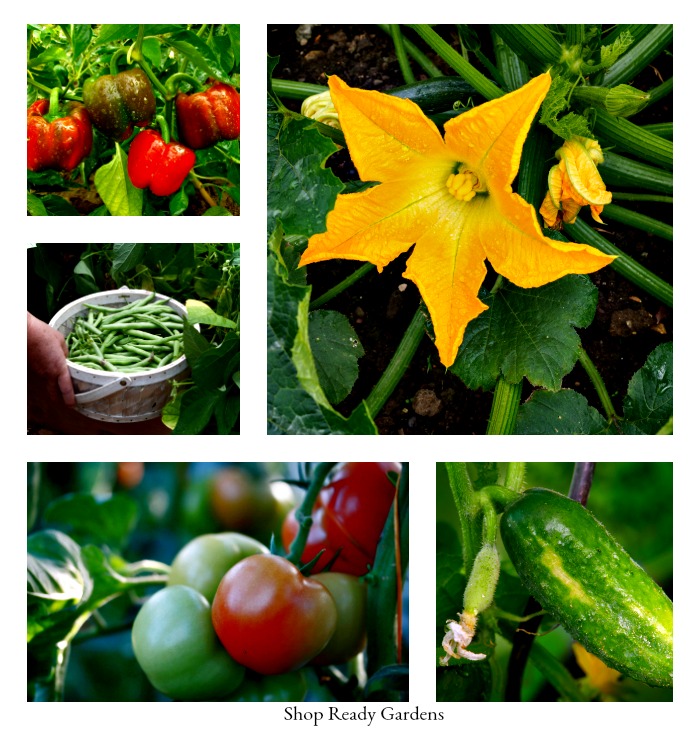 SPECIAL OFFER: Start your second summer harvest with these customer favorites
How's your summer garden growing? Now that there is plenty of sun and warmth, our garden is starting to produce juicy harvests. While we are enjoying the fruits of our labor, starting a second summer garden late in the summer can give you double the harvest!
Over the years, I have learned to bunch in as many vegetables as I can for a second planting. For example, squashes take up a lot of space when they start growing. We grow our zucchini and squash in raised garden beds using the Square Foot Gardening Method and in between those plants, we grow lower growing, shade plants like lettuce and bunching onions. The large leaves of the zucchini plant will do double-duty by shading the delicate leaves of lettuces and onions and at the same time making use of the space we are using. Another way to make the most of your garden space is the Three Sisters Gardening method.
Our Favorites
To determine which plants you want to grow, think of the ones that will preserve well, are fast-growing, and prefer growing in warmer weather. Check your plant hardiness zone to determine if a starting a second crop will grow in your area. These are some of our favorites:
SPECIAL OFFER: Get our summer seed variety kit with all of your summer favorites.
Tips for Growing a Late Harvest
Make sure you have some space for your bumper crop with ample sun. We normally set aside two 4×4 plots for ours. This is a great size too because you can reach the middle from every side!
Give your soil a boost by adding a few extra layers of compost to provide added nutrients in the soil.
As a general rule, seeds planted outdoors in late summer should be sown twice as deep as in the spring.
Consider starting some sun-loving herbs like basil, parsley, and dill.
When planting in the heat of summer, it's important to keep the soil surface consistently moist. If it dries out, newly sprouted seeds may die and you will need to start over.
Don't forget to mulch! Mulching will help keep the soil moist and warm, which create perfect growing conditions.
There's still some time left for growing summer favorites, so make good use of the time and get growing!